What do the numbers on tyres mean?
Wednesday 1st May 2019
Ever wondered what tyre markings mean? Whether it's checking your tyre size or learning about your tyre's ability to perform in winter conditions, find tyre markings explained today with help from Formula One Autocentres.
What do tyre markings mean?
The letters, numbers, words and symbols written on the sidewall of your tyre are the tyre markings. Not only can this indicate brand and range of the tyre, it also shows you the size of your tyre. Through these numbers, you can find out about:
Width
Sidewall height
Diameter
Tread pattern
Load index
Speed rating
What do tyre sizes mean?
This image shows the tyre sidewall markings – the numbers here indicate the size of the tyre, broken down into separate sections: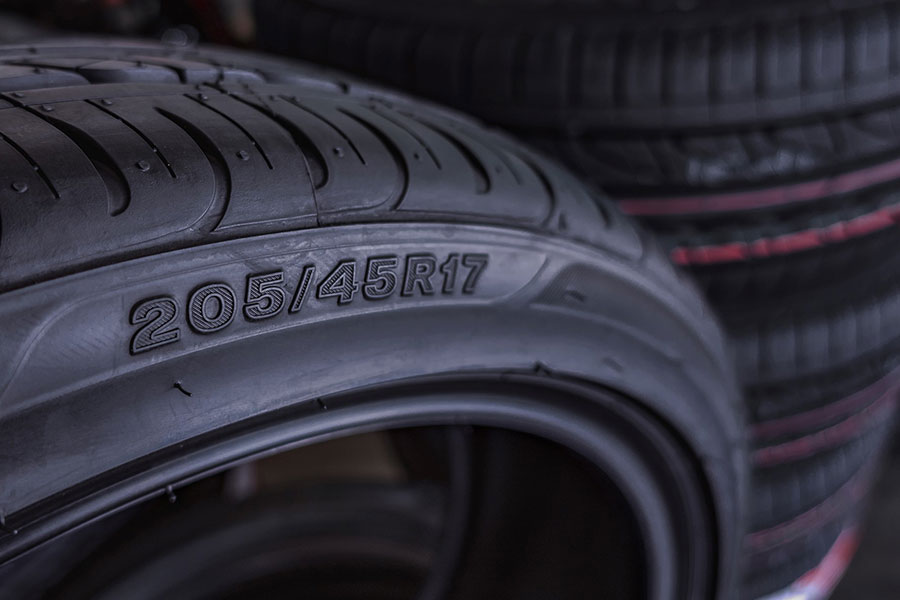 205 - width: Measured in millimetres, this is the width of the tyre's cross section, also known as the section width.
45 - aspect ratio: This looks at the tyre's width to height as a percentage. For example, if the tyre has a short sidewall compared to width, this could mean it may be noisier, but has better handling and a more stable ride.
R – internal construction of the tyre: This indicates if the tyre has radial-ply construction (common in most tyres).
17 - diameter: Measured in inches, this is the diameter of the wheel that the tyre is designed to fit.
However, there can often also be other sequences of numbers, too. These numbers (for example: 92H) show:
Load index (92): the maximum load each tyre can carry when it's inflated to its maximum safe pressure. This does not mean the tyre can support 92kg – but that the index is 92.
Speed rating (H): the maximum speed the tyre can carry the load safely. Speed ratings vary from A (lowest) to Y (highest) with the exception of H which is classified between T and V. Each letter corresponds to an equivalent of mph e.g. H = 130 mph.