Avon Tyres
Well known for their motorsport tyres, Avon Tyres are deemed one of the world's leading bike tyre manufacturers. Avon have won various awards for their services to motorsport and pride themselves on their ability to produce high quality tyres for both two and four-wheel racing vehicles.
However, Avon have been making tyres to suit all vehicles for over 100 years. Throughout their history they have been chosen as original equipment by premium car manufacturers such as Aston Martin, Rolls-Royce, Bentley and Land Rover. Their tyre manufacturing experience is combined with the very latest design and manufacturing technology which ensures that every tyre they produce is of the highest quality. When driving a vehicle with Avon tyres, driving is a pleasure rather than a chore.
Avon tyres are available to buy online at Formula One Autocentres at unbeatable prices.
OUR CAR TYRES BY AVON
Discover our wide range of Avon tyres available to buy online today:
Avon ZT5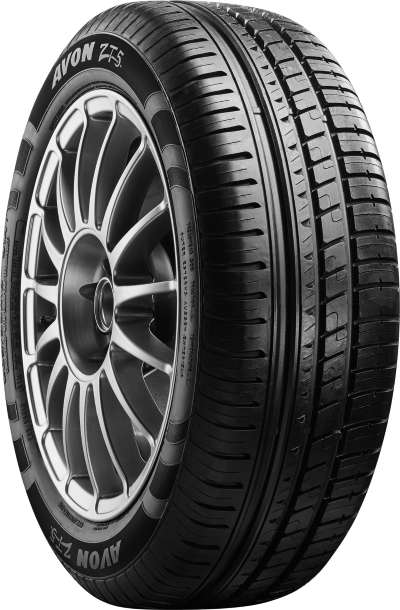 Modern tread pattern for everyday use.
ASYMETRICAL TREAD DESIGN

Quiet running.

CIRCUMFERENTIAL RIBS AND GROOVES

Coupled tread element provide tread block stability for precise handling.

SPECIALLY DESIGNED TREAD PATTERN

Suppresses noise emission.
Avon ZT7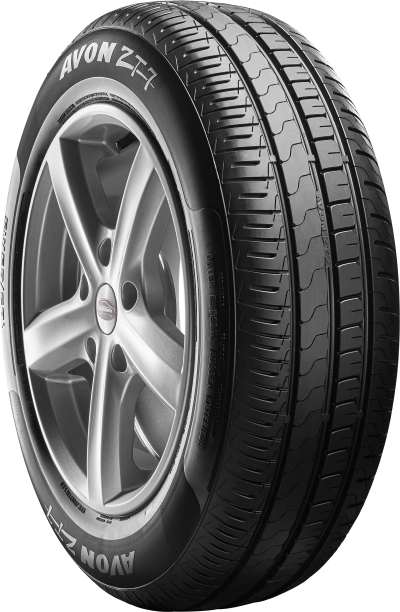 With a range of improved benefits.*
THE NEW ZT7 TREAD PROFILE AND ITS HIGH SILICA COMPOUND

Has been developed to enhance traction, wet braking, lateral grip and steering response.

A UNIFORM TYRE TO ROAD CONTACT PATCH ENABLES AN EVEN LOAD DISTRIBUTION

This improves tread wear and reduces rolling resistance, resulting in improved fuel economy over its predecessor.

NOISE DAMPENING 'FINS'

Reduces airborne noise - passing all known EU 'pass by noise' legislation.
Avon ZV7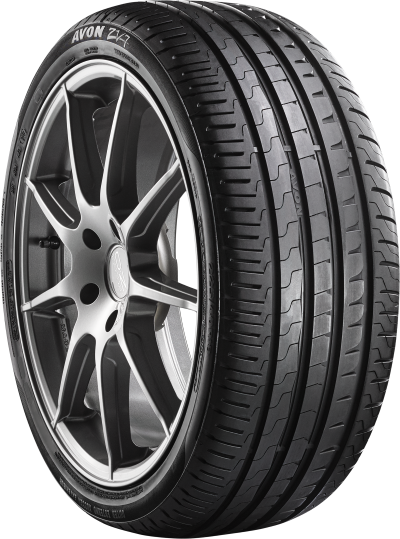 A high performance tyre with the best combination of performance and safety.
EU LABEL GRADED "A" WET GRIP

Industries highest label grade for wet braking. Clears water quickly to reduce aquaplaning.

NOISE DAMPENING STRUCTURES

Reduces noise from tyre/road interaction.

TREAD BLOCKS FEATURE 3D SIPES

Increases wet and dry grip.
Avon ZZ5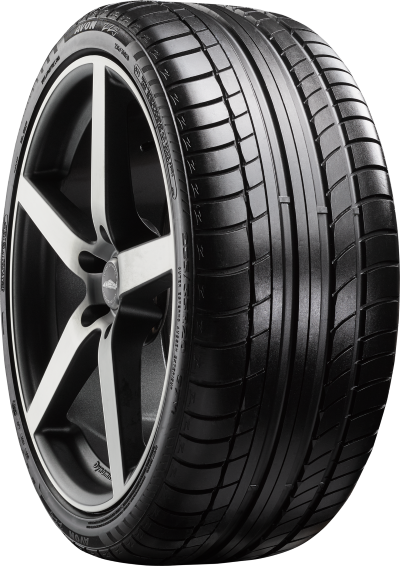 Ultra High Performance tyre for driving enthusiasts with performance cars.
EU LABEL GRADED ʺAʺ WET GRIP

Industries highest label grade for wet braking.

2 PLY RAYON CASING AND TUNED CONSTRUCTION

Crisp predictable handling.

CONTINUOUS CENTRAL GROOVE

Responsive steering and driver feedback.
Avon ZX7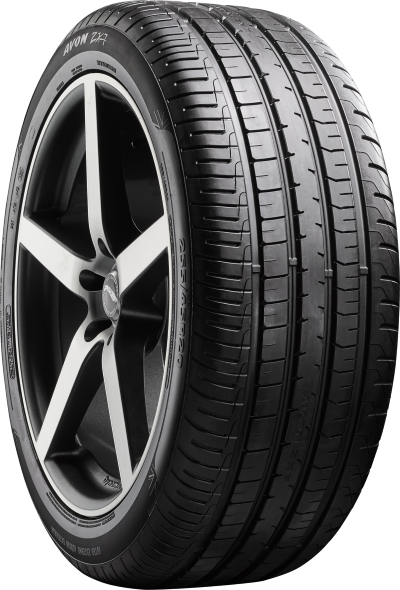 Avon ZX7 designed specifically for performance CUVs and SUVs.
EU LABEL GRADED "A" WET GRIP

Industries highest label grade for wet braking.

LATEST FUNCTIONAL POLYMER TECHNOLOGY

Superb wet and dry grip.

ASYMMETRIC TREAD PATTERN

Precise steering response and even treadwear.
Avon AV12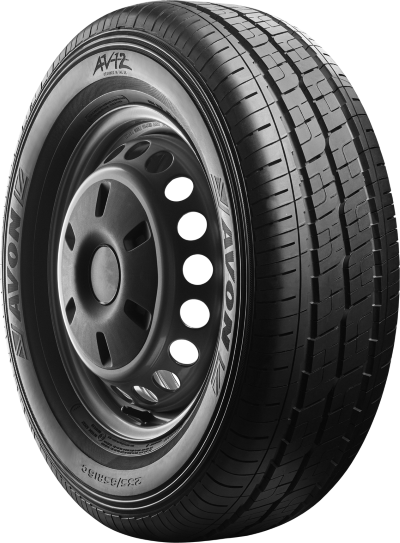 The Avon AV12, our most durable, safest and economical commercial tyre to date.
SAFETY FIRST AND LONG LIFESPAN

Improved wet braking by 5%* due to a new silica rich tyre compound improving the wet label value to B. We deliver value for money. The life span of the Avon AV12 is similar to the proven Avon AV11, based on a durable carcass construction**.

ENHANCED DURABILITY

Durability compared to the Avon AV11 is improved significantly by adding two sidewall protection rings and a 6mm wider kerbing rib equipped with recessed lettering. The extensive rally history of Avon helped in developing this sidewall protection technology.

FUEL EFFICIENT

Fuel consumption is partly determined by the rolling resistance level of tyres. Due to the new silica-carbon compound the Avon AV12 reduced rolling resistance by 10%*.
*According to internal testing performed in the UK during 2018 against the Avon AV11. Vehicle used: Volkswagen Transporter T5 2.0 TDI.
**According to independent testing performed in the UK during 2018 against the Avon AV11. Vehicle used: Ford Transit 2.0D
Avon WT7 Snow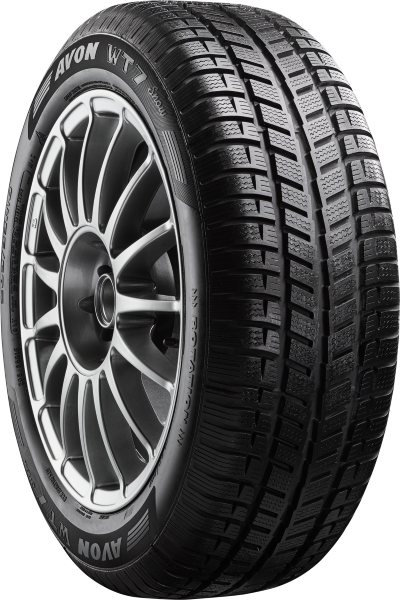 A premium winter tyre ideal for your compact passenger car during wintery conditions.
DIRECTIONAL WINTER TREAD PATTERN

For greater grip and traction.

BESPOKE SHOULDER GROOVES

Enhanced breaking and control.

UNIQUE WINTER COMPOUND

Balanced handling in all-weather conditions.
Avon WV7 Snow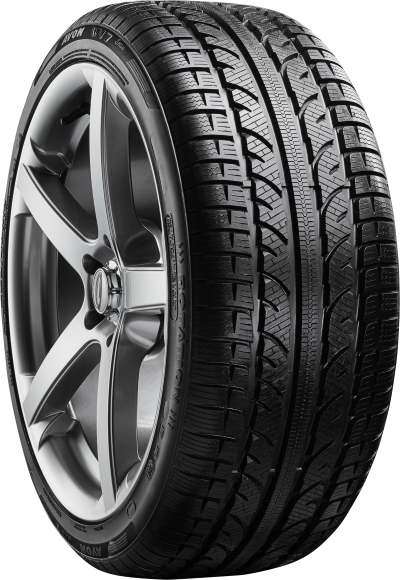 A performance winter with excellent traction in snow, ice, slush and wet conditions.
HIGH RATIO SIPE DENSITY

Improved traction in unpredictable weather conditions.

CENTRE RIB

Provides precision steering on ice, snow and slush.

DIRECTIONAL WINTER PATTERN

Responsive cornering stability.
WM Van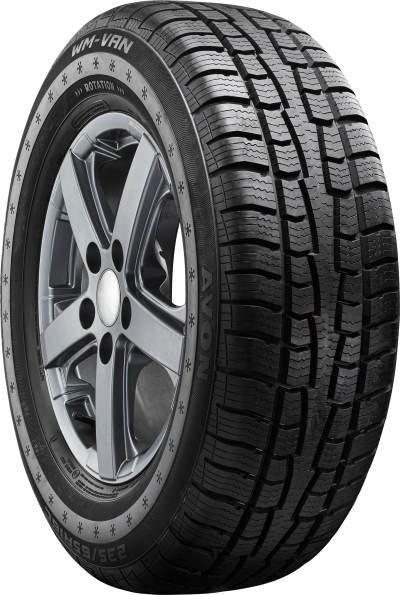 A premium winter van tire for popular van fitments.
HIGH SILICA CONTENT

Delivers extra traction in the wet and cold.

COOPER'S PATENTED SNOW GROOVE

Enhanced snow grip.

STUDABLE TREAD BLOCKS

Outstanding traction in snow and ice.
Looking for a new tyre? Buy Avon tyres online from Formula One Autocentres, fully fitted at your local centre. For more information on our selection of Avon car tyres, get in touch with a member of our expert team. Alternatively, browse our full range of tyre manufacturers.