Buy Bridgestone Tyres
Bridgestone is one of the world's biggest tyre and rubber companies and has become a household name. Founded in 1931, Bridgestone started manufacturing in anticipation of the demand for passenger vehicles and quickly grew a brand strong in name and substance. After the acquisition of The Firestone Tire and Rubber Company, Bridgestone expanded rapidly and now have a global team dedicated to providing the highest levels of customer service.
Bridgestone tyres are committed to innovation, and invest heavily in developing technologies to improve tyre performance, handling and safety. This has led them to develop their own run flat tyre technology and win numerous technical awards in the field of motorsport. Not only that, Bridgestone are approved as original equipment for car manufacturers including Porsche, Mercedes and BMW.
Offering a wide variety of car and 4x4 Bridgestone tyres for sport, touring and winter driving, Bridgestone are sure to have a tyre to suit your needs.
Our Bridgestone car tyres
Our range of Bridgestone tyres online can be categorised into 5 main sectors:
Sport
Potenza range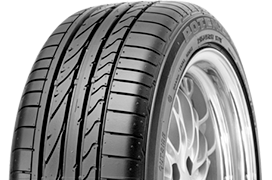 This range gives you the power to control and push your vehicle performance to the limit. Specifically designed for high-performance vehicles, the Potenza offers the best in driving pleasure without compromising safety.
Touring
Turanza range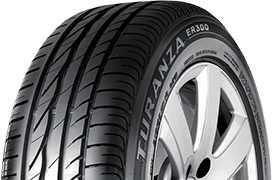 'Smooth', 'quiet' and 'economical' are a few words that can be used to describe this range. Offering superior braking in the wet, the Turanza range has been engineered to provide outstanding stability in all conditions.
Ecology
Ecopia range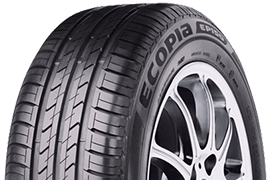 'Tread lightly but surely with the Ecopia' is the slogan Bridgestone applies to this tyre and they couldn't be closer to the truth. The Ecopia range offers the perfect balance between environmental performance and safety. Constructed with a revolutionary compound which reduces rolling resistant, the Ecopia range offer improved mileage and greatly fuel efficiency.
General Use
Bridgestone's 'B' range offer total peace of mind and high resistance to aquaplaning. This type of Bridgestone car tyre is the perfect choice for a wide variety of vehicles – as they combine comfort and stability with excellent performance and fuel efficiency.
All-weather
The perfect all-year round choice, Bridgestone's all weather tyres have been designed to deal with the changing conditions of the British roads. The advanced compounds within the tyre enable your vehicle to negotiate even the toughest road conditions, giving you a safe, comfortable and economical ride.
Formula One Autocentres stock the entire range of Bridgestone Tyres at very competitive prices. To find out more about their range, get in touch with a member of our expert team. Buy your next Bridgestone tyres online by using our simple tyre finder tool to find the correct tyres for your car. Alternatively, browse our full range of tyre manufacturers.