In 2017 Yokohama, the oldest tyre manufacturer in Japan will celebrate its 100th year in business. Yokohama produces around 60 million tyres a year and is ranked as the world's eighth largest tyre manufacturer. By specialising in tyre fitments for all types of car, SUV, 4x4 and commercial vehicles, Yokohama has secured its position within the industry as a premium product and has a well-earned, enviable reputation for safety, comfort and performance.
Yokohama has a rich heritage in motorsport activity, including supplying the control tyres for the FIA World Touring Car Championship. It also has partnerships with single-seater series and global rallying.
Yokohama's experience has led to the creation of tyres to satisfy every requirement. Every major Japanese car manufacturer specifies Yokohama tyres as an original equipment fitment. Several prestigious European manufacturers such as Porsche, Mercedes-Benz, Bentley, Audi and Lotus also choose Yokohama as their preferred original equipment tyre.
The Yokohama range of tyres features a product for every application and budget - from direct replacement tyres for family cars to high-performance products for sports and supercars; from winter tyres to run-flat replacements; from tyres for off-road 4x4s to all-season van tyres.
Yokohama has also made a significant commitment to reducing the environmental impact of tyre use and production. Its 'BluEarth' mark identifies tyres that have been designed to minimise rolling resistance and maximise fuel economy. It has also pioneered production innovation; such as introducing its Orange Oil Technology, which works to replace harmful mineral-derived components with oil from citrus peel. Yokohama's pledge to the environment goes well beyond tyre manufacturing; as part of its 'Forever Forest' campaign, the company is committed to planting 500,000 trees by 2017.
Passenger Car tyres
BluEarth-Es (ES32)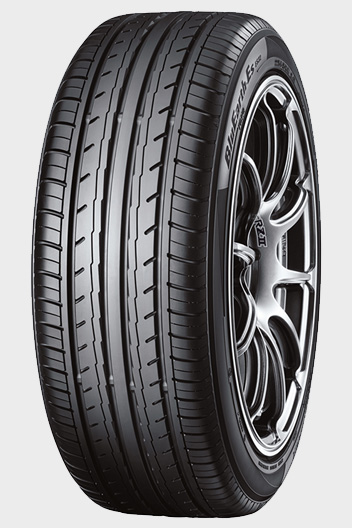 Application: Compact cars, Small family cars
Benefits:

Enhanced wet and dry grip
Long tread life and durability
Fuel saving performance
Reliable driving with excellent stability
Features
Nano BLEND compound with Orange Oil
Powerful and comfortable tread design
Extra powerful profile
Contact pressure homogenisation and improvement of uneven wear
BluEarth-A (AE50)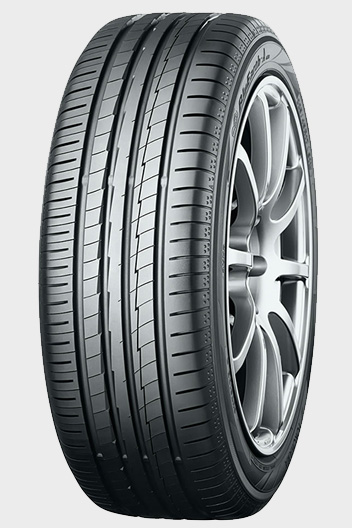 Application: Luxury cars, Mid tourers, Premium compact cars
Benefits:

Extreme wet grip with environmental performance
Fuel saving with dynamic performance
Premium performance with sure handling, luxury comfort
Features:
Nano BLEND compound with Orange Oil
Double Silica
Fuel Saving Under Tread
Aero Dimple Shoulder
High Pitch Noise Control Design
Light Weight design
ADVAN FLEVA (V701)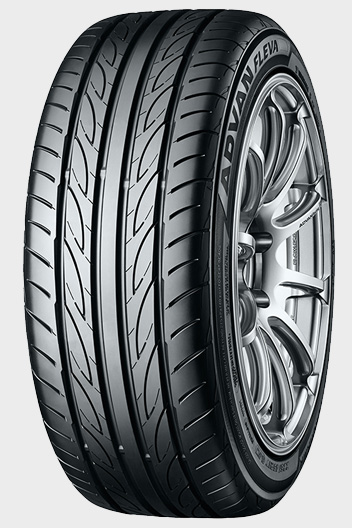 Application: Lightly-Tuned and Sporty cars as well as Standard sedan and compacts
Benefits:

Cool & Attractive Pattern Design
Emotional Handling
Extreme Wet Grip
Low Noise Sport Tyre
Features
Optimisation of steering stability and ground contact
Claw Grooves
Wide Sword Grooves
Lightning-shaped Straight Grooves
Environmental new sport compound
Most Advanced ADVAN Sport Profile
ADVAN SPORT (V105)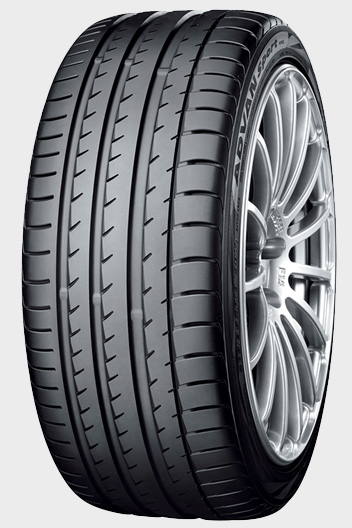 Application: Premium cars, High performance cars
Benefits:

A perfect balance of sport and comfort
Excellent wet performance
Low rolling resistance property for fuel saving
Low external noise
OE approved quality
Features:
The YOKOHAMA advanced technologies for sport and comfort
Environmental technologies for the Earth
Born through joint developments with premium high performance car manufacturers
ADVAN NEOVA (AD08R)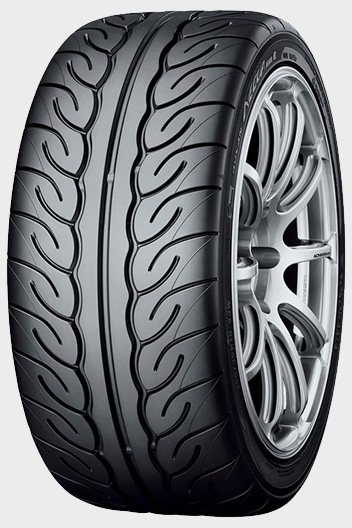 Application: Street-legal tuning cars and club racers
Benefits:

Ultimate grip power on the road
Faster than ever, from the 1st lap, keeping performance
More Controllable than ever, excellent cornering force
Features:
The new MS Compound 2R using technologies from motorsport
Sequential Round Groove for long-life grip
Uni-block shoulder for rigidity of the tread
4x4 & SUV
GEOLANDAR SUV (G055)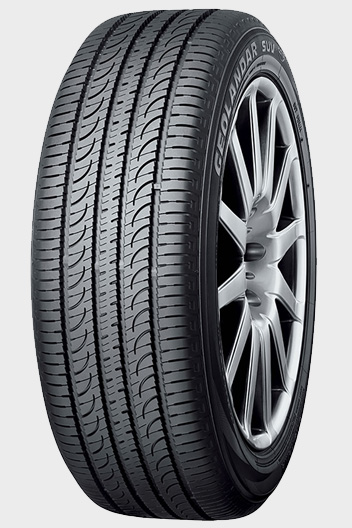 Application: Compact SUVs
Benefits:

Comfort through passenger-car-like performance
Fuel saving and low noise
Safety wet grip and Anti-Hydroplaning
Long Mileage with continuous performance
Features:
Nano BLEND compound
Orange Oil
5 pitch pattern variation through 4 straight grooves
Zig-Zag grooves
Light weight design and flat contact profile
GEOLANDAR H/T (G056)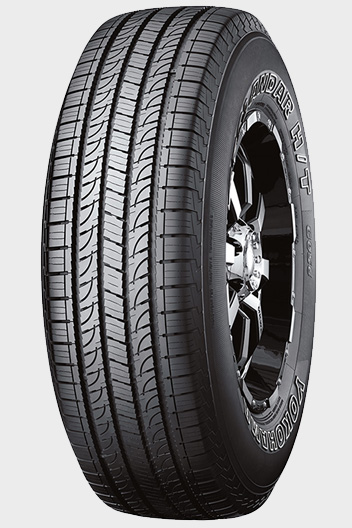 Application: New generation SUV and Pick Up car tyre
Benefits:

Enjoy greater silence and longer lasting comfort in cities, on motorways and off-road
Discover further peace of mind with increased durability and wet traction
Maximise comfort in your SUV with GEOLANDAR H/T G056
Motorway terrain tyre for 4x4 and SUV
Features:
Orange Oil for safe grip and environmental performance
Innovative tread design offers reduced rolling resistance and improved pass by noise
5 pitch variation to control the frequency peak
4 deep main grooves for long life and mileage
GEOLANDAR A/T (G015)
Application: All-Terrain SUVs, 4x4s & Pick-ups
Benefits:

Better wear performance
Cut and Chipping Resistance
Excellent wet and snow traction (all sizes are stamped with Snow Flake mark)
More comfortable with lower noise
Features:
New Compound Technology
New Tread Pattern Technology with 3-D-shaped Sipes, Optimised Lug Grooves, 4 main grooves and new pitch variation
Optimised Contact Shape
Aggressive pattern and side design
Light Commercial
RY818 Delivery star (Y818)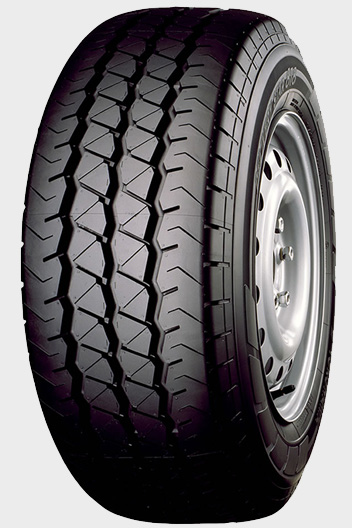 Application: Transporters, Vans, Cargos
Benefits:

Long mileage and durability
Wet Performance with anti-hydroplaning
High resistance against critical damages
Features:
Long Life Compund
3 wide grooves
Kerbing Rib* for protecting sidewall-damage
*No kerbing rib on sizes below 14 inch.
Winter Tyres
W.drive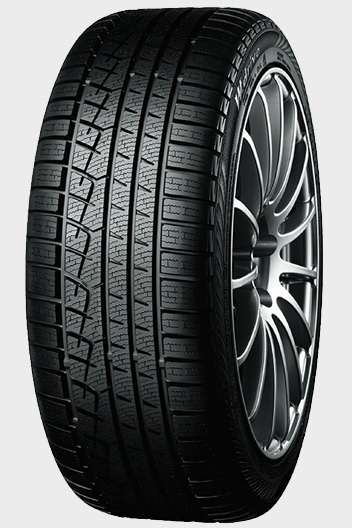 Application: Small and compact cars
Benefits:

Direct feeling on snow and wet surfaces
Superior stability on high-speed cruising
Low fuel consumption with its low rolling resistance coefficient
Features:
Directional tread pattern design
Original multi-layer sipes
3-D shaped block wall with groove in groove design
Zig zag shaped main straight grooves
Steady and light-weight construction
Micro-Silica with rich mixture
Silica-end locked polymer compound
W.drive (V905)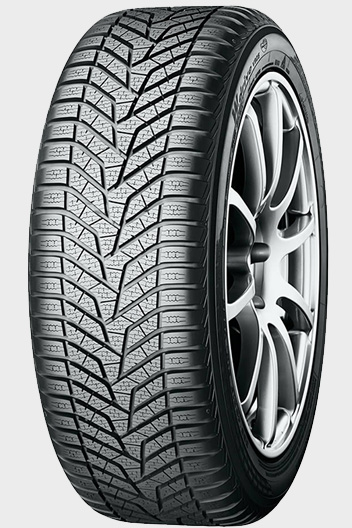 Application: Performance cars, SUVs, middle sized cars
Benefits:

Improved snow and water evacuation
Excellent wet grip
Better fuel efficiency
Extreme drainage performance on snow and wet
Sure driving feeling on high-speed cruising
YOKOHAMA´s fuel-efficient Winter Tyre with low rolling resistance
Excellent mileage performance
Features:
Wide slanting grooves and variable angle of lateral groove
New compound mixing micro silica & orange oil
Fuel efficient tyre with BluEarth concept mark
W.drive Commercial (WY01)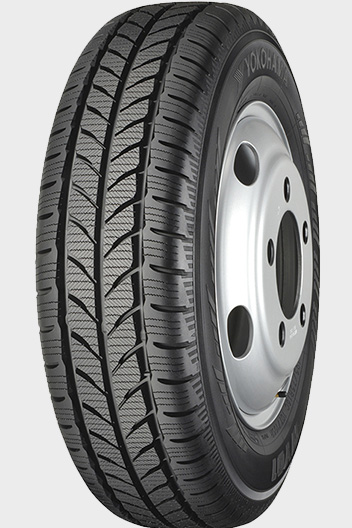 Application: Winter Tyre for Commercial Vehicles
Benefits:

Optimised wet braking and handling
Excellent durability performance
Fuel efficient tyre with BluEarth Concept mark
Real winter tyre with severe snow mark
The optimised combination of directional tread design and compound deliver excellent performance on snow and ice
Features:
3-D wide groove
Rigid shoulder rib with lug
3-D sipes
Traction Block with micro diagonal sipes
Formula One Autocentres stock the entire range of Yokohama Tyres at very competitive prices. To find out more about their range visit Yokohama or to buy your next Yokohama tyres online use our simple tyre finder tool to find the correct tyres for your car.