Buy Continental Tyres
Continental AG is one of the world's leading and largest automotive companies, having won numerous awards for its services to the motor and tyre industry. As one of the top 5 tyre manufacturers in the world, Continental's top priorities are safety and innovation, with all their ranges of tyres designed with both these fundamental elements in mind.
Continental's mission is to establish the Continental tyre Group as the most professional supplier of quality tyres and customer service. Continental's main brands marketed in the UK are Continental and Uniroyal, both of which are available to buy online at Formula One Autocentres.
Continental's history begins in 1871, when Continental is founded in Hanover, Germany. Starting up as a joint stock company, the main manufacturing at the factory included soft rubber products, rubberized fabrics and solid tyres for carriages and bicycles. In 1898, Continental began producing automotive pneumatic tyres up to 1904, whenContinental presented the world's first automobile tyre with a patterned tread. In 2002, Continental and Bridgestone joined forces in the research and development of run-flat tyres with the aim of creative a worldwide standard for run-flat tyre systems. Today, Continental operates more than forty plants and testing tracks all over the world and creates tyres to fit all kind of vehicle, no matter what the size, the shape or speed capacity.
Our Continental Car Tyres
Continental AG has an extensive range of car, 4x4 and van tyres to suit all vehicle makes and models and is proud to offer one if the widest product ranges available - with tyres to meet virtually all requirements; no matter what size, shape or speed capacity.
ContiSportContact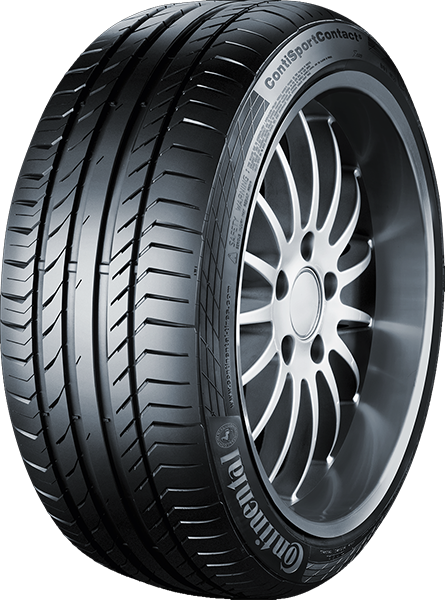 The ContiSportContact range is Continental's high-performance range. This high-performance Continental tyre gives excellent safety at high speeds, along with excellent handling. Its asymmetric tread pattern design provides shorter braking distances, whilst the unique tread grooves give maximum grip in all conditions.
ContiEcoContact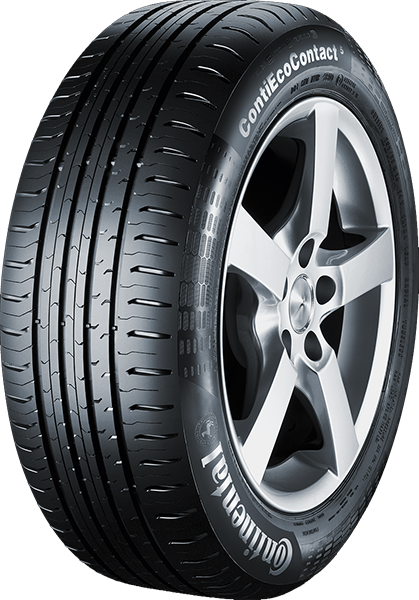 The ContiEcoContact tyres are designed for small and compact cars and are the perfect fuel-efficient tyre. With low rolling resistance, the ContiEcoContact gives reduced fuel consumption and has excellent wear properties to ensure high mileage. This Continental tyre's asymmetric tread design ensures shorter braking distances and provides excellent traction on wet and dry roads.
ContiPremiumContact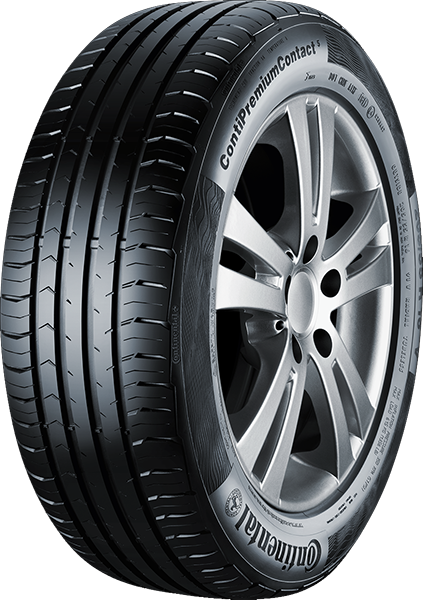 This tyre range is designed for medium-sized cars and provides all-round comfort and safety. This tyre range provides excellent handling and, thanks to the bionic contour design, this range gives outstanding protection against aquaplaning on wet roads. Not only this, but the ContiPremium Contact also provides maximum grip on road surfaces in both wet and dry conditions.
Continental ContiSeal
Continental ContiSeal tyres are designed with an innovative technology which seals punctures in the tread area of the tyre and keeps them sealed even when the puncturing object becomes dislodged. Further benefits include reduced requirement of roadside assistance tyres and reduced risk of flat tyres. In addition, the ContiSeal tyre performance is equal to non-Contiseal tyres.
Continental Run Flat Tyres
Continental run-flat tyres feature a reinforced self-supporting sidewall or SSR which prevents the inside of the tyre from getting crushed between the road and the rim. The SSR enables the car to continue on its way at a maximum speed of 50mph for up to 50 miles.
The SSR run-flat tyres offer crucial advantages over ordinary run-flats and ensure that you remain mobile in the event of a flat tyre. They are compatible with standard rims and they save room which reduces weight and in turn reduces fuel consumption. Continental's innovative run-flat tyres and ContiSeal tyres are available in a range of sizes.
Buy Continental tyres online from Formula One Autocentres, fully fitted at your local centre. Looking for more information on our selection of Continental car tyres? Get in touch with a member of our friendly team here. Alternatively, browse our full range of tyre manufacturers.