Churchill tyres are designed in the UK and offer a mid-ranged priced tyre using premium brand manufacturing processes.
Manufacturing
Churchill tyres are manufactured in China and Vietnam and the technology and equipment comes from around the world. It's the same core equipment used by more expensive brands of tyre. At every stage of the production process, Churchill tyres are manufactured using machinery built in Germany, Italy, the Netherlands and Japan.
Materials
Manufacturing performance tyres requires great attention to detail and that starts with the natural rubber. Churchill owns a number of rubber plantations in Thailand through a subsidiary company, ensuring complete control over the quality of the most important raw material. Natural Thai rubber is the core component in every tyre. Add in a fibre cord from South Korea, rayon tread belt cords from Germany, carbon from the USA and a tread belt steel cord from Belgium.
Testing
Having a testing facility on site allows Churchill to create their own rubber compounds, rather than outsourcing rubber development like some other tyre brands are forced to do. As the tyre is being developed it's tested with some of the world's most advanced machinery.
Churchill Tyres
Churchill RCB007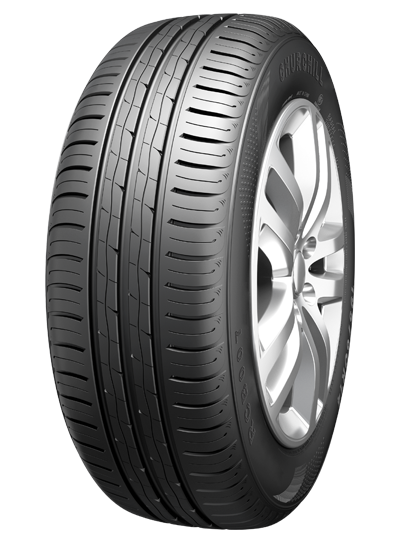 The specially formulated eco-friendly compounds are highly fuel efficient and long lasting
WET PERFORMANCE

The three wide tread grooves and wave-like sipes efficiently drain water to improve grip on wet roads and improve driving safety.

HANDLING

A pair of centre ribs and the solid shoulder blocks maintain stable contact with the road to ensure great handling.
Churchill RCB008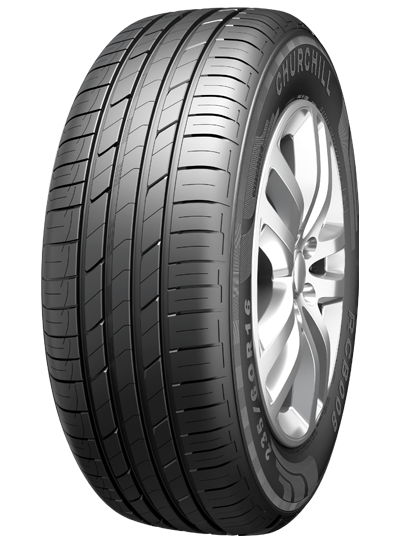 Environmentally friendly high-performance tyre compound. Featuring HD Silica and advanced SBR to ensure safety while driving
HIGH PERFORMANCE SAFETY

Unique asymmetric pattern design features three main ribs and specially designed blocks which maximise the tyre's contact footprint area for great cornering and stability on dry roads.

DRIVING SAFETY

Thin strips on the inside of the groove improve water drainage and assist with heat dispersal.
Churchill RCB009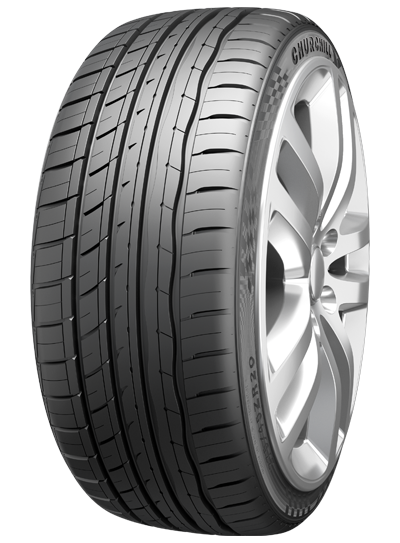 Innovative ultra high-performance tyre that combines comfort with low fuel consumption
FUEL ECONOMY

The special tread compound reduces rolling resistance to help reduce fuel consumption.

DRIVING COMFORT

The varying pitch order and block sipe design absorb vibrations emitted from the tyre for a quieter ride.

TREAD PATTERN

The asymmetric tread pattern contains a centre rib for strong grip and handling which allows for precision steering and braking. The four wide grooves are inlaid with horizontal notches which enhance water expulsion for great handling in wet conditions.
Churchill GRB007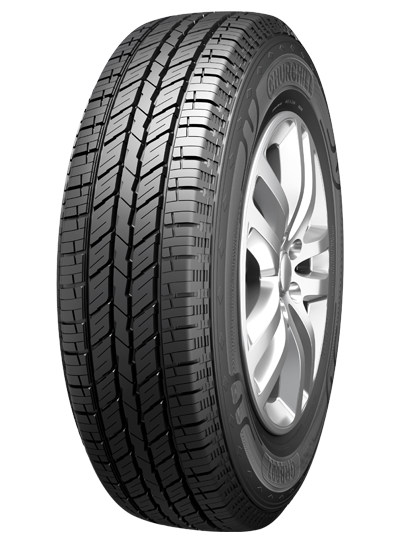 Optimised high-performance urban on and off-road pattern suitable for 4x4's, pick-ups and SUVs with excellent longevity and low noise generation
HANDLING

A ladder-like structure at the bottom of the grooves connects the blocks on both sides. This design increases tread strength, improves handling and efficiently reduces stone retention.

WET PERFORMANCE

Wide grooves provide excellent water drainage, grip, and driving performance on wet roads.

QUIET

The precision spacing of tread blocks, angles, and dense small grooves efficiently reduce noise.

OFF-ROAD

The optimal combination of wide grooves and specially designed tread blocks greatly improves traction and driving comfort off-road.
Churchill GRB008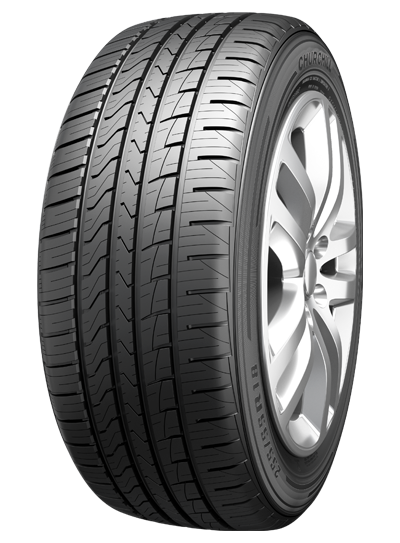 High Performance light truck and SUV tyre with excellent endurance and handling
SAFETY

The tread pattern grooves built into the crown are designed to effectively drain water and offer great traction on wet roads and enhance overall safety.

TREAD WEAR

The tread is composed of a special formula made specifically to increase wear resistance.

COMFORT

A varying pitch tread block design provides a comfortable and quiet ride.

HANDLING

The asymmetric tread pattern improves handling and braking on wet and dry roads
Churchill GRB009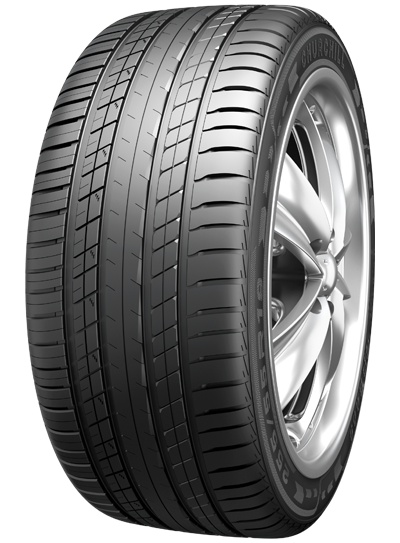 Specially designed UHP SUV tyre
SAFETY

The centre rib design provides greater traction for safer acceleration and braking.

WEAR RESISTANCE

The silicon compound tread makes the tyre more wear resistant.

COMFORTABLE RIDE

The tread block pitch and built-in sipes reduce tyre vibration and noise for a more comfortable ride.
Churchill CSB007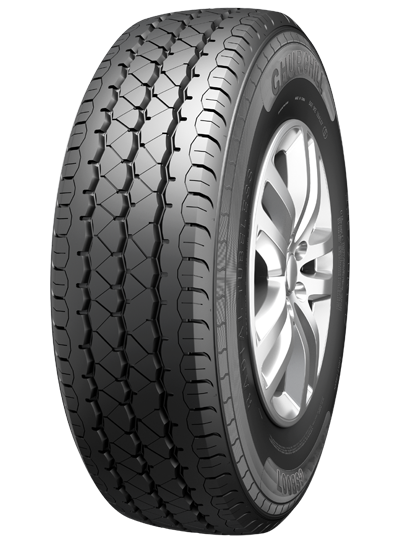 Specially designed pattern for commercial light trucks, vans, and minibuses offering outstanding handling on wet surfaces as well as excellent high speed durability
DRIVING COMFORT

The tread has a varied pitch design created to reduce noise and allow for a better driving experience.

TREAD PATTERN

Unique pattern design ensures excellent performance and greater driving comfort on wet and dry roads.